Purchase Tickets

Reservations are recommended for all performances. Walk-ins are welcome but will be placed on a waiting list for sold out performances. Whether a season ticket holder or not, it is always advisable to make reservations early to avoid being disappointed.
The Belfry Theatre season includes five regular performances each year plus an Apprentice Players production each summer.
Individual Ticket Prices
Plays:
$17 adults
$14, ages 65 and older
$14, ages 12 and younger


Musicals:
$20 adults
$16, ages 65 and older
$16, ages 12 and younger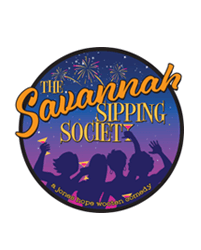 The Savannah Sipping Society
By Jones, Hope & Wooten
DIRECTED BY BARCIA MILLER ALEJOS
February 1 - 17
Four unique women, all needing to escape the sameness of their day-to-day routines, are drawn together by fate....
And an impromptu Happy Hour!
They decide it's high time to reclaim the enthusiasm for life they've lost through the years. Over the course of six months, filled with laughter, hilarious misadventures, and the occasional liquid refreshment, these middle-aged women successfully bond and find the confidence to jump-start their new lives on the verandah of a Savannah, Georgia home.
Together, they discover lasting friendships and a renewed determination to live in the moment.
Most importantly, they realize it's never too late to make new "old friends."
So raise your glass to these strong women and their fierce embrace of life and say "Cheers!" to this joyful and surprisingly touching comedy. Don't miss this laugh-a-minute comedy from the Jones, Hope & Wooten team.


Call 317.773.1085 to pay at the door. Unpaid reservations will be released 10 minutes before show time.
Purchase a 2018-2019 Season Ticket Package and Save!
Season Tickets are available for $75.00 per person for the five regular shows (a savings of $13)

Flex Passes are $90.00 for six passes that can be used in multiples for any show of the regular season (a savings of $12)

or call 317.773.1085

Payment & Policies
Payment at the Door
We now accept credit cards in addition to cash or check.
Online Ticketing
The Vendini online ticketing site will securely process your credit card info for these transactions. Note that your confirmation email will indicate Vendini, NOT the Belfry. All online sales are final. Refunds will NOT be provided if you fail to attend. The Belfry will do its best to coordinate online and phone reservations. Please note that if the Vendini system indicates that the show is sold out, you may wish to try the call in method.
Event Seating
Doors open 45 minutes prior to curtain.
Festival seating (no reserved seats).
No seating after curtain.
Reservations not claimed 10 minutes prior to curtain will be released to standbys.
Handicapped Accommodations
The Belfry will make every effort to accommodate individuals with disabilities. Please indicate when making reservations how many individuals and type of disability. If making reservations online, please be sure to check the appropriate checkbox and enter a comment in the available textbox.
Season Ticket Holders
Membership has its advantages.
Priority given to season ticket holders for sold out performances if reservation made one week prior to opening night performance.
Priority given to season ticket holders for performances within 11 seats of being sold out.
Season ticket holders on waiting list receive priority over non-season ticket holder.
Groups Of Ten Or More
Please contact the Belfry for discount pricing on groups of 10 or more.
Payment must be received at least one week prior to performance.
If reservation made by phone, mail payment to Belfry Theatre P.O. Box 956 Noblesville, IN 46061.