2018-2019 Belfry Theatre Season Schedule
Click here to download a Season Brochure

Our Town
by Thornton Wilder
A PLAY in THREE ACTS
DIRECTED BY NANCY LAFFERTY
September 14 - 30
Please join us as we open The Belfry's 54th season in celebration of the 80th year of the American classic Pulitzer Prize-winning play, Our Town, by Thornton Wilder. Our Town tells the story of a fictional small town in America during the early 1900s, through the everyday lives of its citizens. On a bare stage, with the use of heavy pantomime, the story of life, love and death unfolds before us with delicacy and tenderness. With humor, wit, and exceptionally powerful storytelling, Our Town offers us universal truths about what it means to be human—in any town, at any time.



It's a Wonderful Life
Adapted by Doug Rand
DIRECTED BY SAM BROWN
November 23 - December 9
A professional adaptation of Frank Capra's It's A Wonderful Life, the play is a traditional stage drama based on the short story and booklet The Greatest Gift, which Philip Van Doren Stern wrote in 1939 and published privately in 1945. The play is based on the fictional character of George Bailey. The character is a building and loan banker who sacrifices his dreams in order to help his community, to the point where he feels life has passed him by. Eventually, due to a cruel business rival's manipulations, Bailey falls into despair so deep that he contemplates suicide, until his guardian angel, Clarence Odbody, gives him a valuable perspective on the worth of his life. A classic holiday season presentation you won't want to miss.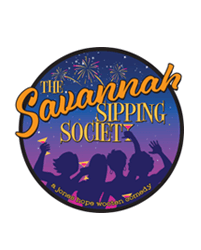 The Savannah Sipping Society
By Jones, Hope & Wooten
DIRECTED BY BARCIA MILLER ALEJOS
February 1 - 17
Four unique women, all needing to escape the sameness of their day-to-day routines, are drawn together by fate....
And an impromptu Happy Hour!
They decide it's high time to reclaim the enthusiasm for life they've lost through the years. Over the course of six months, filled with laughter, hilarious misadventures, and the occasional liquid refreshment, these middle-aged women successfully bond and find the confidence to jump-start their new lives on the verandah of a Savannah, Georgia home.
Together, they discover lasting friendships and a renewed determination to live in the moment.
Most importantly, they realize it's never too late to make new "old friends."
So raise your glass to these strong women and their fierce embrace of life and say "Cheers!" to this joyful and surprisingly touching comedy. Don't miss this laugh-a-minute comedy from the Jones, Hope & Wooten team.



Gilligan's Island: The Musical
Words & Music by Hope and Laurence Juber
Book by Sherwood Schwartz and Lloyd J. Schwartz
Based on the TV show "Gilligan's Island"
Created by Sherwood Schwartz
DIRECTED BY JAMES H. WILLIAMS
March 29 - April 14
"Gilligan" patriarch Sherwood Schwartz -- collaborating with son Lloyd (book), daughter Hope and her husband, ex-Wings lead guitarist Laurence Juber (music and lyrics) -- has created an original play that could well be an elongated "Gilligan's Island" episode.
In Hawaii, Gilligan and The Skipper are giving out tours. Five passengers - a movie star from Hollywood, a general store sales clerk from Kansas, a professor, and two millionaires - board the SS Minnow for a three-hour tour.
Shipwrecked on a remote Pacific island, the seven castaways build huts and begin to explore their surroundings. They discover strange hieroglyphics in a spooky cave, which speak of an ancient legend. The weather gets rough; Gilligan foils the best-laid of the castaway's rescue plans........ romance develops.....
It's fun, wacky and entertaining with 18 original, tuneful and memorable songs.



Red, White and Tuna
Written by Jaston Williams, Ed Howard, and Joe Sears
DIRECTED BY RON RICHARDS
May 31 - June 16
The much-anticipated third installment in the Tuna trilogy takes the audience through another satirical ride into the hearts and minds of the polyester-clad citizens of Texas' third- smallest town. Along with Tuna's perennial favorites, some new Tuna denizens burst into the 4th of July Tuna High School Class Reunion. This sets the stage for a show full of fireworks and fun from the land where the Lions Club is too liberal and Patsy Cline never dies.



HONK! Jr. : The Musical
by Anthony Drewe
DIRECTED BY JAMES H. WILLIAMS
Presented by The Belfry Apprentice Players
(Not part of the season ticket package)
July 26 - August 4
Honk! Jr.: The Musical is a musical adaptation of the Hans Christian Andersen story The Ugly Duckling, incorporating a message of tolerance. The book and lyrics are by Anthony Drewe and music is by George Stiles. The musical is set in the countryside and features Ugly, a cygnet that is mistaken as an ugly duckling upon falling into his mother's nest and is rejected by everyone but Ida, a sly tomcat who only befriends him out of hunger, and several other barnyard characters.


2019-2020 Belfry Theatre Season Schedule
The Hamilton County Theatre Guild proudly announces the 2019-20 season of The Belfry Theatre, celebrating its 55th season.

WAIT UNTIL DARK
Directed by Jen Otterman
By Frederick Knott
Sept. 27-Oct. 13, 2019
A sinister con man, Roat, and two ex-convicts, Mike and Carlino, are about to meet their match. They have traced the location of a mysterious doll, which they are much interested in, to the Greenwich Village apartment of Sam Hendrix and his blind wife, Susy. Sam had apparently been persuaded by a strange woman to transport the doll across the Canadian border, not knowing that sewn inside were several grams of heroin. When the woman is murdered, the situation becomes more urgent. The con man and his ex-convicts, through a cleverly constructed deception, convince Susy that the police have implicated Sam in the woman's murder, and the doll, which she believes is the key to his innocence, is evidence. She refuses to reveal its location, and with the help of a young neighbor, figures out she is the victim of a bizarre charade. But when Roat kills his associates, a deadly game of cat and mouse ensues between the two. Susy knows the only way to play fair is by her rules, so when darkness falls she turns off all the lights leaving both of them to maneuver in the dark until the game ends.
A Broadway hit, this masterfully constructed thriller moves from one moment of suspense to another as it builds toward an electrifying, breath-stopping final scene. "'Wait Until Dark' is a tense thriller." —NY World-Telegram & Sun.
"Frederick Knott is a master craftsman…" —Women's Wear Daily.
"…a first rate shocker…the suspense drama we've long awaited eagerly." —NY Post.



A CHRISTMAS CAROL
Directed by Nancy Lafferty
Doris Baizley adaptation
Nov. 29-Dec. 15, 2019
This highly inventive adaptation of the classic Dickens story is paired down to its essential elements. In this version, we encounter a company of traveling players about to perform the Dickens story. As the on-stage trunk of supplies opens, actors and clowns spill out and roll on. The rag tag players quickly become the characters of the story, and we are pulled into the life of Ebenezer Scrooge, complete with the Christmas Spirits who warm the Scrooge's heart. This version of A Christmas Carol is certain to be a delight for all ages. Audiences will leave the theater with good feelings and the holiday spirit.



SIDE BY SIDE BY SONDHEIM
Directed by Ron Richards
Music by Stephen Sondheim, Leonard Bernstein, Mary Rodgers, Richard Rodgers, Jule Styne
Lyrics by Stephen Sondheim
Jan. 24-Feb. 9, 2020
Get ready to laugh, cry and fall in love with lyrics that are heartbreakingly true and music that captures the soaring emotions of a new generation with "Side by Side by Sondheim." Simple and unpretentious, this Tony Award-winning musical is a perfect introduction to the work of this contemporary master and a must for diehard fans. In this award-winning revue, some of the most lush, unforgettable songs from this musical theater master are presented in one magical evening. Featuring music from "Company," "Follies," "A Little Night Music," "A Funny Thing Happened on the Way to the Forum," "Anyone Can Whistle" and "Pacific Overtures," not to mention the classics written with musical theater giants, Leonard Bernstein, Jule Styne and Richard Rodgers, this dazzling array of some of Sondheim's best-known songs demonstrates his masterful craft and astounding creativity.



MARVIN'S ROOM
Directed by Brent Wooldridge
By Scott McPherson
March 20-April 5, 2020
Bessie, a strong-willed woman, takes care of her bedridden father and eccentric Aunt Ruth. After Bessie is diagnosed with leukemia, her estranged sister, Lee, comes to visit and to be tested as a possible bone marrow donor for her sister. The reunion between the sisters is initially uncomfortable, aggravated by the difficult behavior of Lee's two sons. The two women eventually confront their shortcomings as sisters, reach out to each, and arrive at an understanding about the importance of family. It may be considered a drama but Marvin's Room is both funny and touching in equal measure.



FATHER OF THE BRIDE
Directed by Barcia Miller Alejos
By Caroline Francke
From the novel by Edward Streeter
May 29-June 14, 2020
Mr. Banks learns that one of the young men he has seen occasionally about the house is about to become his son-in-law. Daughter Kay announces the engagement out of nowhere. Mrs. Banks and her sons are happy, but Mr. Banks is in a dither. The groom-to-be, Buckley Dunstan, appears on the scene and Mr. Banks realizes that the engagement is serious. Buckley and Kay don't want a "big" wedding—just a simple affair with a few friends! We soon learn, however, that the "few" friends idea is out. Then trouble really begins. The guest list grows larger each day, a caterer is called in, florists, furniture movers and dressmakers take over, and the Banks household is soon caught in turmoil — not to mention growing debt. When Kay, in a fit of temper, calls off the wedding, everyone's patience snaps. But all is set right, and the wedding (despite more last-minute crises) comes off beautifully. In the end, the father of the bride is a happy, proud man, glad that the wedding is over, but knowing too that it was worth all the money and aggravation to start his daughter off so handsomely on the road to married life.



A CHORUS LINE – HIGH SCHOOL EDITION
Directed by James H. Williams
July 24-Aug. 2, 2020
(This Apprentice Players production is not part of The Belfry Theatre's regular season)
Conceived and Originally Directed and Choreographed by Michael Bennett
Book by James Kirkwood & Nicholas Dante. Music by Marvin Hamlisch. Lyrics by Edward Kleban. Co-Choreographed by Bob Avian. Original Broadway production produced by the New York Shakespeare Festival, Joseph Papp, Producer, in association with Plum Productions Inc. Adaptation and support materials for the High School Edition. Developed by iTheatrics Under the supervision of Timothy Allen McDonald.
Is a celebration of those unsung heroes of the American Musical Theatre: the chorus dancers – those valiant, over dedicated, underpaid, highly trained performers who back up the star or stars and often make them look even more talented than they are. It is also a celebration of the American Musical itself. "A Chorus Line" is also about competition, and competition might easily be the common denominator that grabs the audience and holds it by the collective heartstrings until the final, ultimate choices are made. For everyone, at one time or another, puts his life on the line. We all compete, no matter what business we're in, for promotion, for attention, for approval and for love. Specifically, "A Chorus Line" takes the audience through the final grueling audition run by the director, Zach, for a new Broadway musical.
(A CHORUS LINE High School Edition is presented by arrangement with Tams-Witmark, A Concord Theatricals Co. www.tamswitmark.com)


Purchase a 2019-2020 Season Ticket Package and Save!
Season Tickets are available for $75.00 per person for the five regular shows (a savings of $13)

Flex Passes are $90.00 for six passes that can be used in multiples for any show of the regular season (a savings of $12)

or call 317.773.1085